 Which president banned broccoli?
And I haven't liked it since I was a little kid. And my mother made me eat it. Now I'm president of the United States. And I'm not gonna eat any more broccoli!" Bush's views on broccoli were seen as out of touch with Americans, as broccoli was becoming more popular and was referred to as the "vegetable of the 80s".
Is broccoli banned?
Mental Floss shares that from spring 1990 through the end of the George H.W. Bush administration, broccoli was banned from being served at both the White House and on Air Force One. Sure enough, an article from a March 1990 issue of The New York Times confirms this to be true
What was George HW Bush's favorite food?
Bush: Pork rinds. The president reportedly caused sales of the snack to skyrocket while he was on the campaign trail and identified them as his favorite, particularly when they were topped with Tabasco
Which president almost choked on a pretzel?
President Bush briefly lost consciousness Sunday after he choked on a pretzel while watching a football game on television in his living quarters, the White House said.
Which president ate M&Ms?
Almost two decades later, that tradition is apparently still very much alive, and according to a recent article from Thrillist, M&M were actually the official White House candy long before Clinton's administration. You may have heard that Ronald Reagan, the 40th President of the United States, loved his candy.
Why you should not boil broccoli?
Boiling leaches out the vegetable's water-soluble vitamins in these vegetables, such as vitamin C and folate, as well as many of the glucosinolate compounds, which are water-soluble, too.
Who should avoid broccoli?
If you have hypothyroidism (underactive thyroid), you may have been told to avoid cruciferous vegetables ? such as kale, cauliflower, broccoli, cabbage, and Brussels sprouts. These vegetables have been shown, in certain situations, to interfere with how your thyroid gland uses iodine.
What was president Trump's favorite food?
He loves McDonald's so much, in fact, that he asked the White House kitchen to recreate the food. Annie Karni, from Politico, wrote that the in-house attempts to copy the food 'couldn't match the satisfaction' of the originals. Trump is also a fan of pizza, although he doesn't like to eat the crust.
What was JFK's favorite meal?
Though we cannot verify particular favorites, President Kennedy did like lamb chops, steak, baked chicken, turkey (white meat) and mashed potatoes. He also was fond of seafood and baked beans. According to chefs who worked in the White House, President Kennedy liked corn muffins too—as did Calvin Coolidge.
6 Things Once Banned From the White House | Mental Floss
6 Things Once Banned From the White House | Mental FlossAlthough it's endured a fire, structural damage, and major renovations, the White House has—more or less—stood in the same spot at 1600 Pennsylvania Avenue since John Adams became the first occupant in 1800. That's over two centuries' worth of traditions, restrictions, and presidential preferences that have dictated what's allowed to transpire inside the property's 132 rooms. Take a look at six things that were once prohibited from entering.In today's heightened state of domestic security, it's hard to imagine the White House once allowed Washington, D.C., residents to freely gather on the South Lawn for a concert. But that's exactly what they did from 1842 until the 1930s, inviting the United States Marine Band to perform every Saturday afternoon from June to September. The one time they were silenced? When President Abraham Lincoln and wife Mary were suffering the loss of their 11-year-old son in 1862. Mary insisted the band skip that summer, which led to some protests from the community. After a condensed schedule in 1863 at Lafayette Square, the band…
The Vegetable That Was Once Banned From The White House
The Vegetable That Was Once Banned From The White House ungvar/Shutterstock It's well known that the Queen of England has many rules associated with food and eating. Anything too starchy and anything with garlic, for example, are forbidden at Buckingham Palace. That's just the way it goes for royals — and apparently the president of the United States. Mental Floss shares that from spring 1990 through the end of the George H.W. Bush administration, broccoli was banned from being served at both the White House and on Air Force One. Sure enough, an article from a March 1990 issue of The New York Times confirms this to be true. "I do not like broccoli," Bush announced in a press conference. "I haven't liked it since I was a little kid and my mother made me eat it, and I'm president of the United States, and I'm not going to eat any more broccoli." Instead of broccoli, Bush stuck to pork rinds and…
George H. W. Bush broccoli comments – Wikipedia
George H. W. Bush broccoli comments George H. W. Bush in 1989 During his tenure as the 41st president of the United States, George H. W. Bush frequently mentioned his distaste for broccoli, famously saying: "I do not like broccoli. And I haven't liked it since I was a little kid. And my mother made me eat it. Now I'm president of the United States. And I'm not gonna eat any more broccoli!"[1] Bush's views on broccoli were seen as out of touch with Americans, as broccoli was becoming more popular and was referred to as the "vegetable of the 80s".[2] Hillary Clinton and Tipper Gore, wives of Democratic nominees for president and vice president Bill Clinton and Al Gore, were seen holding a sign which stated: "Let's put broccoli in the White House again".[3] After Bush left office, he occasionally mentioned his dislike of broccoli. Bush's son, George W. Bush, mentioned his father's dislike of broccoli in a eulogy at his father's funeral. Comments and analysis[edit] George H. W. Bush served as the 41st president of the United…
'I'm President,' So No More Broccoli! – The New York Times
'I'm President,' So No More Broccoli!Credit…The New York Times ArchivesSee the article in its original context from March 23, 1990, Section A, Page 14Buy ReprintsTimesMachine is an exclusive benefit for home delivery and digital subscribers.About the ArchiveThis is a digitized version of an article from The Times's print archive, before the start of online publication in 1996. To preserve these articles as they originally appeared, The Times does not alter, edit or update them.Occasionally the digitization process introduces transcription errors or other problems; we are continuing to work to improve these archived versions.It was a proclamation that every child, and many adults, have dreamed of making.President Bush declared today that he never, ever, wants to see another sprig of broccoli on his plate, whether he is on Air Force One or at the White House or anywhere else in the land."I do not like broccoli," the President said, responding to queries about a broccoli ban he has imposed aboard Air Force One, first reported this week in U.S. News and World Report. "And I haven't liked it since I was a…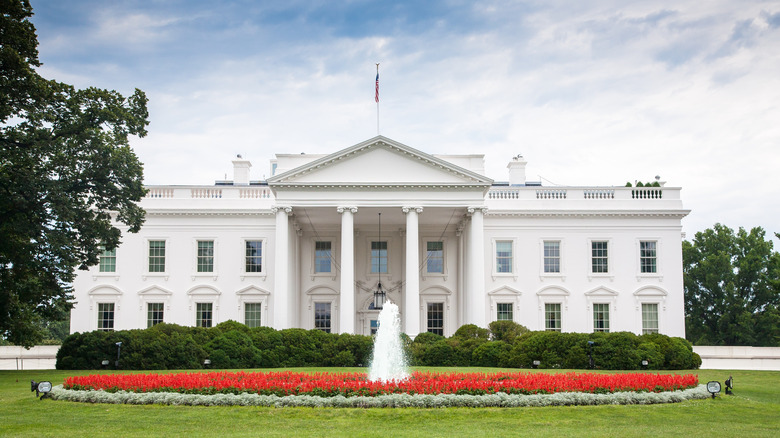 As president, George H.W. Bush never wavered from his hard …
As president, George H.W. Bush never wavered from his hard line on broccoliPresident George H.W. Bush may have flip-flopped on a number of issues over his long political career, and he may have been tagged a wimp, most famously in a 1987 Newsweek cover story. But when it came to a certain cruciferous vegetable, the 41st president of the United States displayed the kind of backbone usually reserved for dictators and communist insurgents: He refused all invitations to sit down and eat broccoli.At the mere mention of the vegetable's name, Bush would immediately go all Dick Cheney. Throughout his life, Bush was a hawk at war with broccoli."I do not like broccoli," Bush once said to the press, tongue somewhat in cheek. "And I haven't liked it since I was a little kid and my mother made me eat it. And I'm president of the United States, and I'm not going to eat any more broccoli!"The president, who died Friday in Texas at 94, uttered those words in 1990, not long…
Did President George H.W. Bush Really Ban Broccoli from the …
Did President George H.W. Bush Really Ban Broccoli from the White House? | CulinaryLoreYou are here: Home / Food History / Did President George H.W. Bush Really Ban Broccoli from the White House? The answer is yes, and from Air Force One as well, in March of 1990. The President had hated broccoli all his life and since he was not only 61 years old, but also the "leader of the free world," he decided that it was time to put his foot down once an for all. A story subsequently went to press in U.S News and World Report that got the attention of California broccoli growers. The growers planned a stunt whereby they would send a truckload of broccoli to the white house as a sort of protest/publicity stunt. Bush got wind of this through a Reuters wire report, and later had a chat with the Reuters representative Gene Gibbons during a state…
Did George H.W. Bush Really Ban This Vegetable From Air …
Did George H.W. Bush Really Ban This Vegetable From Air Force One? Cynthia Johnson/Getty Images By Jen Peng/April 10, 2021 4:32 am EST Broccoli is one of the healthiest and most nutritious vegetables out there. According to Health, not only is broccoli packed with nutrients, including vitamins A, B2, B6, C, E, and K, but it also offers a wealth of other health benefits, from being an anti-inflammatory and preventing cancer to contributing to bone, brain, and heart health. Yet despite its many healthy bona fides, or perhaps because of them, broccoli remains one of the most hated foods, for both kids (via The Daily Meal) and adults (via Men's Journal). Many people do eventually outgrow their dislike of broccoli, which was often pushed on them when they were kids by their parents (via Spoon University). But some people never do. One such individual who hated broccoli as a kid, and still despised it as an adult was President George H.W. Bush. President Bush hated broccoli so much that it was said that he banned it from Air Force One and the White House (via Mental Floss). Presidential proclamation against broccoli? Shutterstock "I do not like…
TIL 20000 pounds of broccoli were dropped off on the White …
r/todayilearned – TIL 20,000 pounds of broccoli were dropped off on the White House lawn in response to H.W. Bush having it banned from Air force OneIts actually a genetic thing. Its a really super easy test to do, and we did it in class one day. http://en.m.wikipedia.org/wiki/Phenylthiocarbamide Don't know if the link will post right since I am doing this from my phone. Anyways. If you are homogeneous dominant, the ptc tastes like the absolute worst bitter taste ever, and so does brocolli. If you are heterogeneous for the gene, it just tastes bad, and broccoli is tolerable. If you are heterogeneous recessive you can't taste the ptc at all, and brocolli is great tasting.All this applies to smoking tobacco as well. Dominant, and smoking is absolutely terrible (I can't do it no matter how hammered I am) but if you are recessive, then it apparently isn't that bad tasting.If there are any spelling errors, feel free to grammar nazi me. Phones aren't exactly the easiest to properly comment on….. and I don't like proofreading……. mostly…